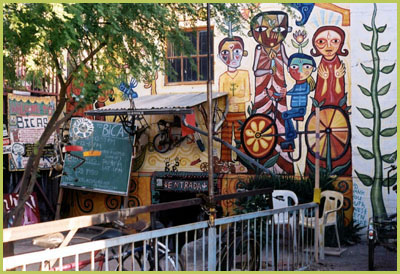 TUCSON -- City council members Steve Leal and Nina Trasoff have
asked
city Rio Nuevo staff to look into how much could be put in a fund, to help downtown artists facing possible state mandated evictions from their warehouse district spaces.
This is a wise move to investigate. It seems like it wouldn't cost too much of the Rio Nuevo budget.
A closely connected and bigger issue is, should the artists be forced by the state to move?
It's an unwise move to have forced eviction of artists. Kicking people out would mirror damaging past urban renewal mistakes. Mistakes we shouldn't make again in Tucson.
Tucson needs the downtown warehouse district to thrive, and that won't happen if its most dedicated people are pushed out. If booted, many artists may not return to downtown.
Where is the Governor on this? It's her AZ Dept. of Transportation that has issued the eviction notices. Certainly there are more reasonable options.