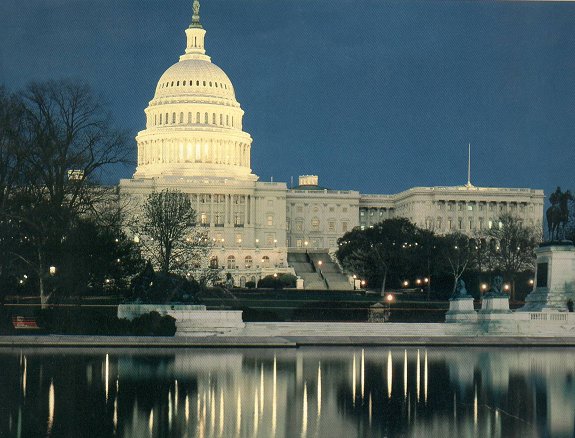 TUCSON -- I and about 100 others attended the event today with Rep. Gabrielle Giffords (D-AZ) and Majority Leader Steny Hoyer (D-MD) in mid-town at Lodge on the Desert. Here's a short report.
After tasty tea and snacks it started.
Both sharp and confident,
Hoyer and Giffords
talked to media and a proud party activist crowd about the progress this congress has made in the past five months.
Hoyer started his speech saying protecting our safety is the most important thing government can do. Many nodded as one man in the crowd commented to Hoyer that congress should do more to protect our rights and civil liberties from erosions such as the
USA Patriot Act
.
Steny commented that he is a big supporter of Israel and the free market system.
I had a chance to ask Hoyer privately about immigration legislation, and if congress may be willing to revoke parts of the
Real ID Act
that the Bush administration is using to exempt border militarization and walls from environmental laws.
Hoyer agreed this is a problem and congress may try to remedy. Then he was out the door toward Phoenix.
We'll see.
Hoyer's second visit here in 8 months speaks to both the significant influence of Congresswoman Gabrielle Giffords, and the growing national political importance of Arizona.
I enjoyed seeing Giffords and Hoyer today in our city. No politician is perfect, but they seem to be trying for some real reform. It's nice to see future national star Giffords teaming with old pol current leader Hoyer, 30 years older.
This was essentially a Giffords campaign event, and it appeared to go well for her. I predict hard-working Giffords will rightfully again win District 8 next year, and then hold it for as long as she wants.
Gov. Bill Richardson
, when are you visiting Tucson as part of your Presidential run?