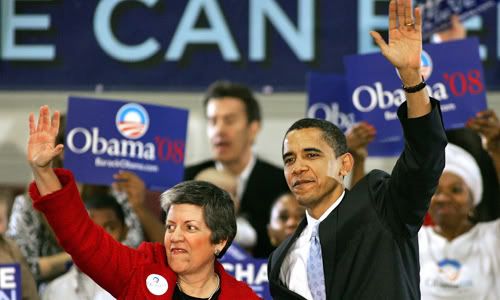 Obama/Napolitano 08?
PHOENIX -- Governor
Napolitano
is named
in the top five
of possible VP picks for
Barack Obama
in a Detroit Free Press article.
Governor
Bill Richardson
of New Mexico is also on the list.
I'd be surprised to see Janet be the VP choice, but you never know. She could help Obama win Arizona, which is do-able if the Dems want to fight for it.
John McCain
failed to get a even a majority of GOP voters here to back him in the Arizona presidential primary election Feb 5.