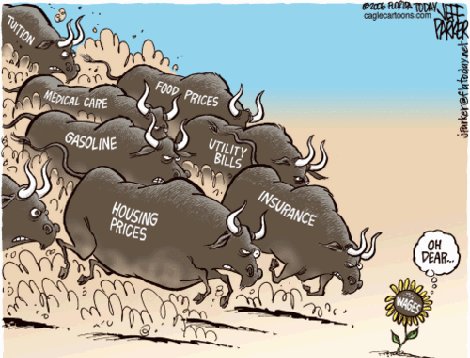 Inflation and other economic problems are big concerns calling for new leadership
TUCSON -- The
US economy
took a heavyweight punch to its glass jaw today with a nearly $11 jump in oil prices to record highs, the biggest monthly drop in jobs since 1986 with 50,000 more unemployed, inflation, the housing crisis and a big drop in the stock market.
People are feeling the pain of the money pinch. My family and I are feeling it. Our neighbors and friends are feeling it. The American and
Arizona economy
is clearly in recession. There is reason to be worried, and a clear need to vote for change.
The economy, for good reason, is the top issue of concern for voters in the 2008 elections, at all levels.
Obama
and
McCain
should be talking a lot about it. I know I will.
Protecting people at-risk and improving the economy are important priorities in
my campaign for State Rep (D-LD29)
.
Our future quality of life depends on electing new leaders who will stop the 'race to the bottom' and start to build and support a fair, healthy and sustainable economy for all.