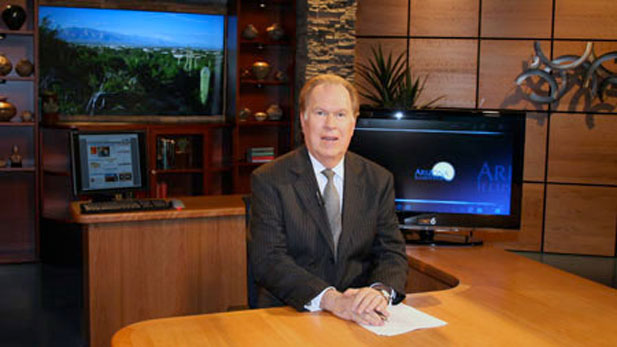 Bill Buckmaster is the long-time host of AZ Illustrated.
UPDATE, 7pm:
Watch it
.
TUCSON -- I'll be a guest on the Friday night newsmakers interview on Arizona Illustrated, southern AZ's news magazine, discussing the
state budget
and other issues I'm dealing with as
State Representative
at the capitol.
The show airs this evening at 6:30pm on KUAT channels 6 and 27, and again at midnight.
I welcome this May Day as I continue to work for economic justice. Today, in addition to the TV show, I will visit a Tucson school and tour Davis-Monthan Air Force Base, both in my district 29.