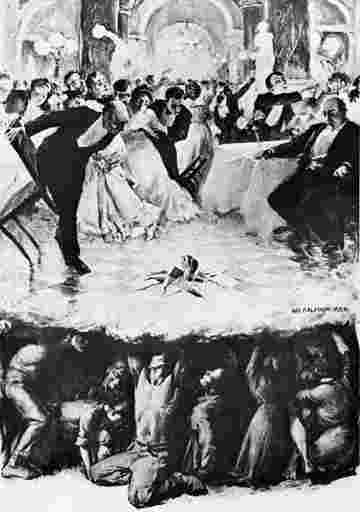 It's wrong to raise taxes on working families to pay for corporate welfare and new tax cuts for the rich.
STATE CAPITOL, PHOENIX -- Republicans this year made devastating cuts to health care for kids and seniors and asked Arizonans to pay more in sales tax with no guarantee to fund education.
This week they eagerly want to raise taxes on Arizona homeowners to fund nearly $650 million a year in sweet-deal tax breaks for their friends — big corporations and the rich.
"Jan Brewer and the GOP want you paying higher taxes so they can give away billions in new corporate welfare and tax cuts for the rich. Their scam is unfair and unwise," said Representative
Daniel Patterson
of Tucson (LD29). "Arizona needs a real balanced and fair plan to create better jobs and help recover our economy, which has suffered badly from failed state leadership under Republican rule."
"Republicans may have changed a few things in their plan, but the end result remains the same: Republicans' corporate bailout package permanently puts Arizona on the wrong track," said Assistant House Democratic Leader
Kyrsten Sinema
. "Their plan just raises taxes on middle-class homeowners while giving huge tax breaks to big corporations."
According to Republicans' corporate bailout package:
-- Homeowners' property taxes will increase in the bond elections because they'll have to pick up the tab for big corporations' new sweet tax break — paying less in property taxes.
-- Corporate Arizona will receive a 30 percent tax break with no guarantee that they will use it to create more jobs.
-- Schools will lose more funding by repealing education equalization, which directly funds schools. Brewer already cut $765 million in cuts to kids' classrooms this year.
"The headquarters of a big corporate retailer located in another state like Arkansas or Minnesota, would decide how to use Arizona's tax break," said House Democratic Policy Leader
Steve Farley
. "It could be used for things like salary raises for corporate executives who already are paid hundreds of thousands of dollars."
Republicans' corporate bailout package is set to be heard in the Senate this week.
"This is no 'jobs creation package' and Arizonans know it," said House Democratic Whip
Chad Campbell
. "This is about Republicans bailing out big corporations and the rich and giving away middle-class Arizonans' hard-earned cash."

- adapted from House Dems PIO