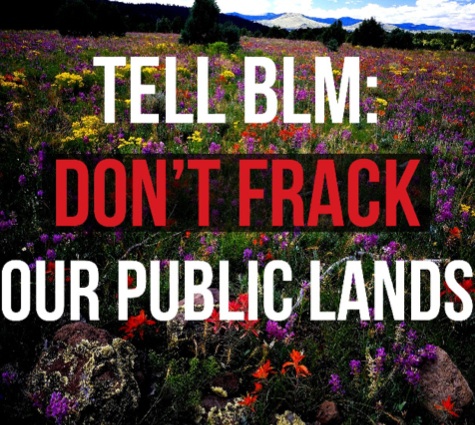 Stand to protect Nevada's water, wildlife and quality of life.
RENO --
December 9 join Nevadans Against Fracking and Frack Free Nevada in calling on BLM State Director Amy Leuders, Senator Harry Reid, Senator Dean Heller, and President Barack Obama to halt to the lease sales, at the very least until the US Interior Dept. does the needed environmental review and Environmental Impact Statement on the sale of public lands for oil and gas drilling in Nevada.
Stand for your land: Tues. Dec. 9, 7:45-9:15a, BLM, 1340 Financial Blvd., Reno NV.
Wear blue for clean water. Carry a water jug.

List of public lands at risk in BLM Ely District